We have just the place for you
Enotel Hotels & Resort Madeira Island
Our Hotels
Discover Enotel Hotels & Resort
The growth of the Enotel group, challenges us every day to perfect the details and refine the experiences.
The location of each hotel, its surroundings and characteristics have inspired us to create an iconographic language. These symbols and these shades, express in a simple and authentic way the identity of each hotel.
An outstanding group of hotels and resorts with the same and unique passion!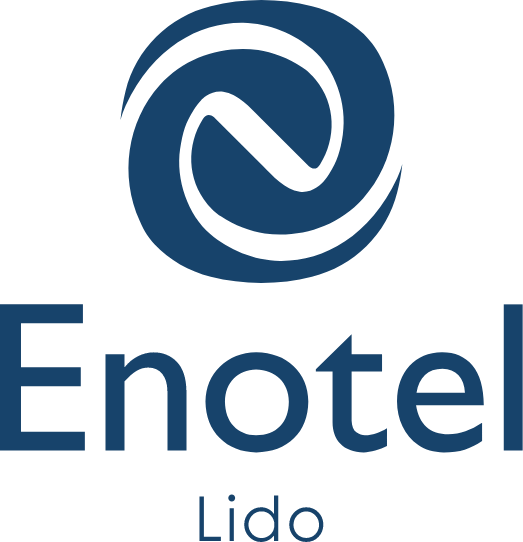 The relaxation that the deepest blue can provide!
The exuberant views over the Atlantic Ocean and the sunny location were our biggest inspiration.
The most renowned All Inclusive in Madeira, has a unique approach to this system.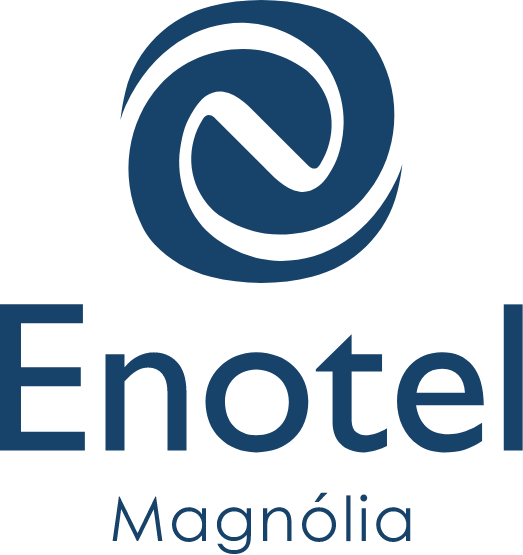 The perfume and subtlety of the flowers create the atmosphere of this hotel!
Surrounded by nature and fragrant gardens, the flowers are very present in the design of Enotel Magnólia.
The Magnólia flower, besides being present in the name of this iconic hotel, also gave life to the new symbol.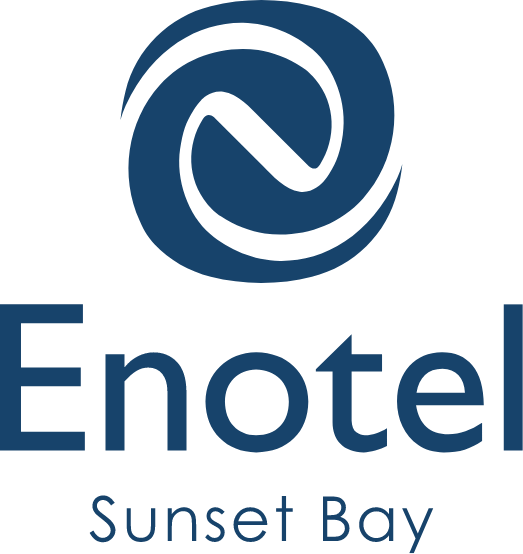 The expressive hue of the hotel merges with the warm colours of the sunset!
It's in the picturesque village of Ponta do Sol where the most beautiful sunsets inevitably take place.
The warm colours and the beauty of this show of nature are already part of this hotel.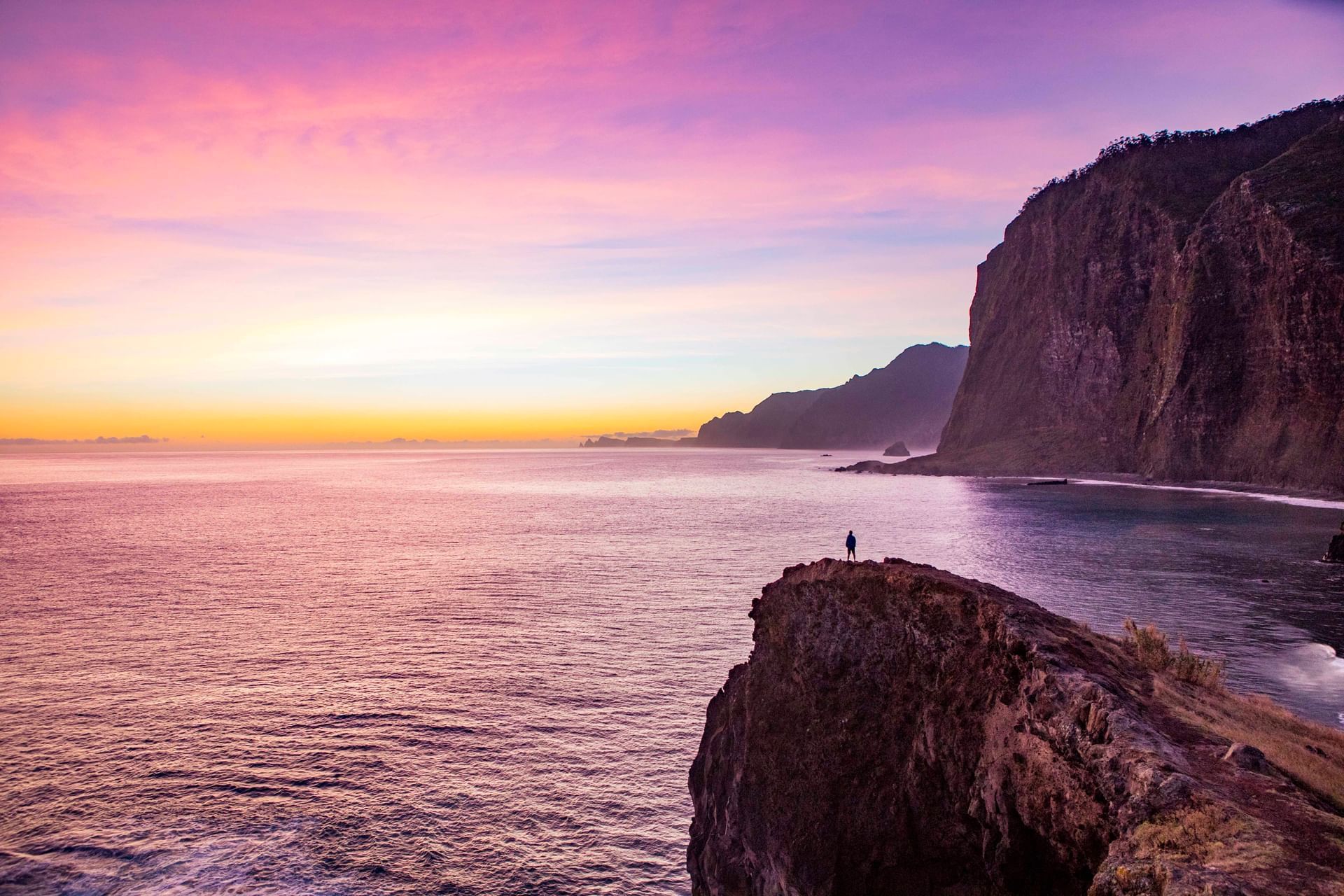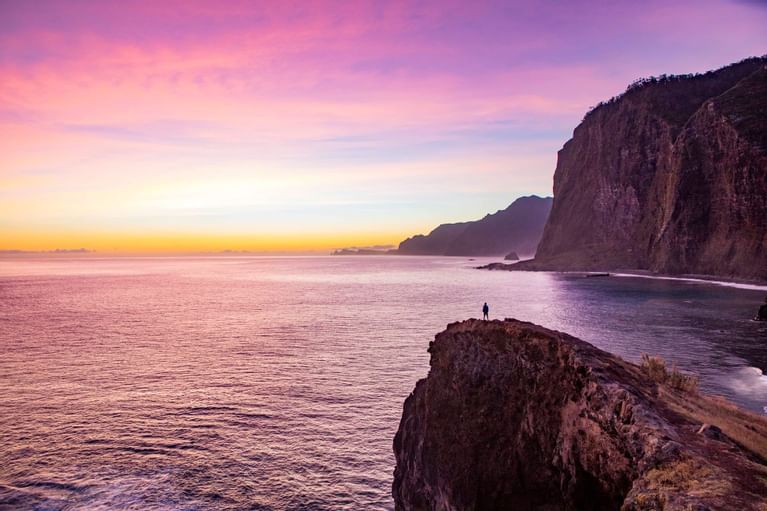 Madeira. Belongs to all 
Can you imagine? 
Have you ever imagined yourself in a unique experience in Madeira Island, where the richness of the culture is latent in every corner? Experiencing life in one place, with countless walks along footpaths and levadas in forests that are UNESCO World Heritage? Boat trips around the island where you can spot dolphins and even go diving with these majestic animals? Have you ever imagined it?
Have you ever imagined yourself on a journey of experience, aromas and flavours, through a route of renowned wines and the beauty of regional gastronomy?
Since the 19th century, Madeira Island has rigorously built up a high reputation in the art of welcoming tourists from all over the world with the highest standards of excellence. This is our heritage!
Hotels Accessibility
Our hotels are committed in making our facilities, amenities and services accessible to guests with disabilities.
Accessible Public Spaces:
● Lifts with access to all hotel floors;
● Access ramps in the common areas of the hotel;
● Spacious areas for easy circulation;
● Width and depth of lifts and hallways.
Accessible Guest Room Spaces:
● Large and spacious rooms to facilitate circulation;
● Height of the switches adjusted;
● Lowered bed structure;
● Bathroom with adapted toilet and shower;
● Flexible bathroom sink.