Speedboat Adventure "Rota dos Cetáceos"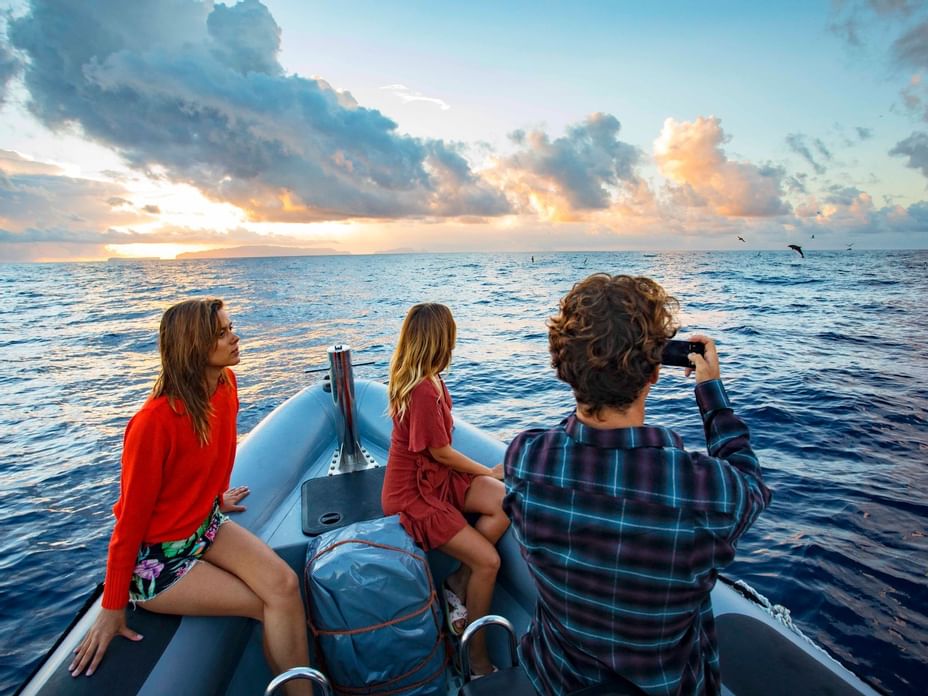 Have you ever imagined a speedboat adventure? On this tour you can observe cetaceans and dolphins in the seas of Madeira. Before each trip, there is a short briefing about Cetaceans in Madeira Island and, then, the adventure begins! You can also have the possibility of swimming with dolphins for an extra fee (20.00€ for adults and 8.50€ for children).
Trips available every day. Winter Schedule (October to May) - 2 trips a day at 9:00 am and 1:30 pm. Summer Schedule (June to September) - 3 trips a day at 9:00 am, 12:30 pm and 4:00 pm.
The meeting point is at the "Rota dos Cetáceos" facilities 15 minutes before the time of the trip.
Times and dates of trips are subject to confirmation and should be booked directly with the hotel.
Valid for hotel guests only and the payment is made directly to the company providing the service.
Price per adult: 55.00€
Price per child (from 6 to 11 years): 34.50€
75 Avenida Arriaga 9000-060 Funchal Portugal
Monday08:30 - 18:00
Tuesday08:30 - 18:00
Wednesday08:30 - 18:00
Thursday08:30 - 18:00
Friday08:30 - 18:00
Saturday08:30 - 18:00
Sunday08:30 - 18:00