Day use
Book a day of fun in Enotel Lido
Day Use
Live a unique day at Enotel Lido
Discover all the advantages of our Day Use and live incredible moments, with access to five-star services.
Enjoy all the delicacies available in the All Inclusive system, including snacks, meals and drinks, in addition to a fantastic entertainment program and various leisure options, such as indoor and outdoor pools, spa, gym, live music and much more.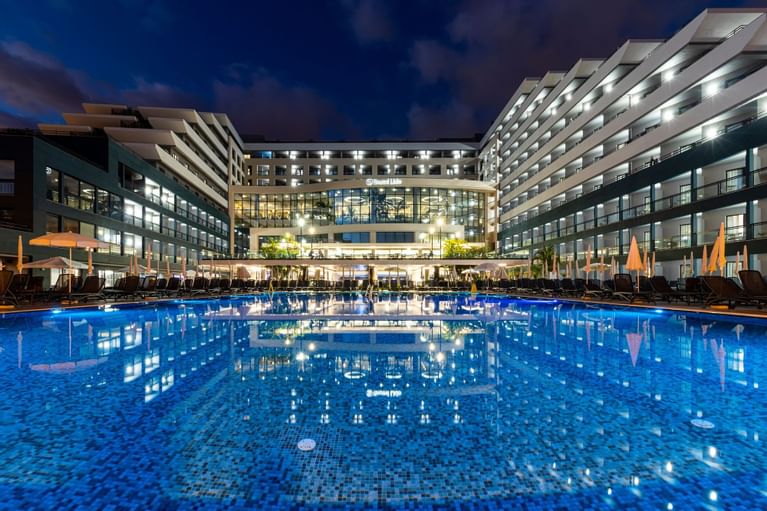 Day Use Package
A World of Experiences!

The Day Use package is available every day from 9:00 am to 9:00 pm, where you can enjoy the benefits of the All Inclusive board during this period. You have at your disposal a variety of food and drinks, free access to the indoor and outdoor pool, as well as the gym, the wet area of the spa and all leisure and entertainment activities.
Prices and Payment
Adult: 90€
Child: 45€

Reservations Contact (business time):

Phone call

Send Email
Important information
● Day Use check-in takes place at Enotel Lido Madeira's front desk.
● It is mandatory to present an identification document.
● Free access to individual lockers.
● Children under 18 will have a different identification, as they do not have access to alcoholic beverages.
● Room use not included.
● It is not allowed to enter food and drinks from outside the hotel, of any nature.
● Pets are not allowed in the hotel.