Vereda Pico do Arieiro - Pico Ruivo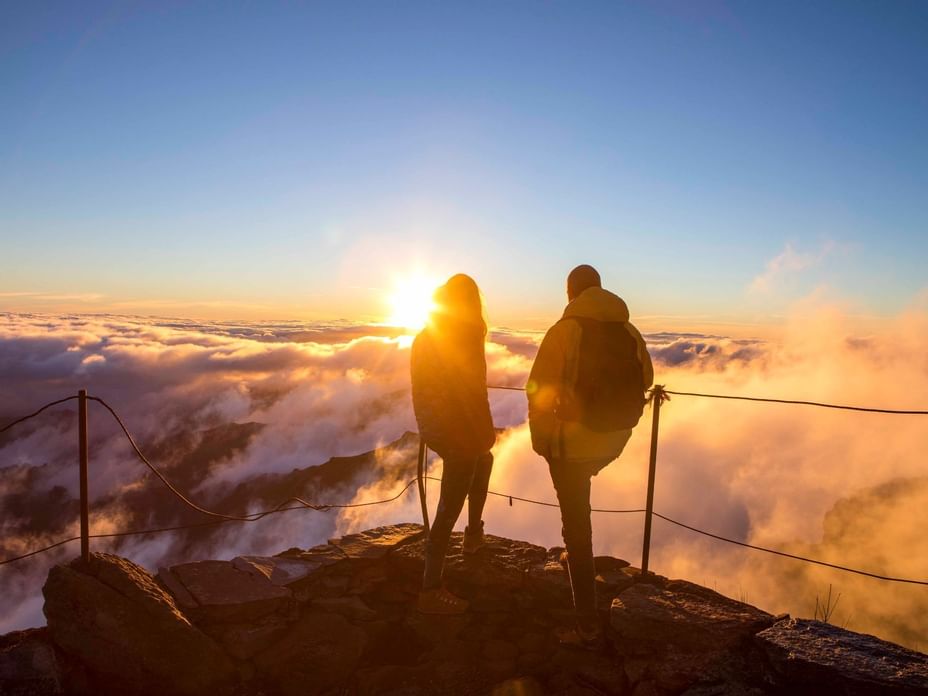 Can you imagine a vereda in the heights? From Pico do Arieiro to Pico Ruivo, this is a hike between the highest peaks of Madeira Island. We start from Pico do Arieiro at an altitude of 1810 meters, we pass numerous stairs embedded in the rocks of the mountains and some tunnels, until we reach Pico Ruivo, which is at 1860 meters altitude. Here, we can enjoy a panoramic view over the enchanting mountains.
Customer pickup from the hotel at 8:10 am. The times and dates of the tours are subject to confirmation and must be scheduled directly with the hotel. Payment is made directly to the company providing the service.
Vereda available only on Tuesdays.
Price per adult: 42.50€
Price per child (from 5 to 11 years): 21.25€
Pico do Arieiro, 9030, Portugal 9030 Madeira Portugal